Good morning lovelies! I am super excited to be back here today to help celebrate the boy. I feel quite often that the boy gets left out of the sewing hoopla, but today I am excited to share a simple tutorial to rectify that problem. When my nephew had his birthday last month, I made him the
Hooty Hoot Chair
and this fun game.
He is 2 and I wanted to make something that could grow with him into his preschool years. When my littles were younger, I loved to make learning a game. In fact that is how we do school now. When you make it a game, it is like they don't even know they are learning. I am all about being sneaky. 🙂
So I put on my sneaky learning spy gear and gushed over my cute fabric for a bit. After I was done gushing over my cute fabric….5 minutes of gushing is totally acceptable. Any longer and then your husband just gives you
weird looks. I got all of my supplies together. You don't need much, just a few goodies to get you started.
– 1 wooden dowel
– stuffing
– fish pattern
You could print off a fish pattern from online, but I just drew a pattern on a sheet of paper and cut it out. I like to keep it simple. I pinned my pattern to my fat quarters and cut out my little fishies. They are just too stinkin cute!
Take your sew-on Velcro and add a square of Velcro to each fish's right side.
You need the Velcro, since that is how your little one will fish.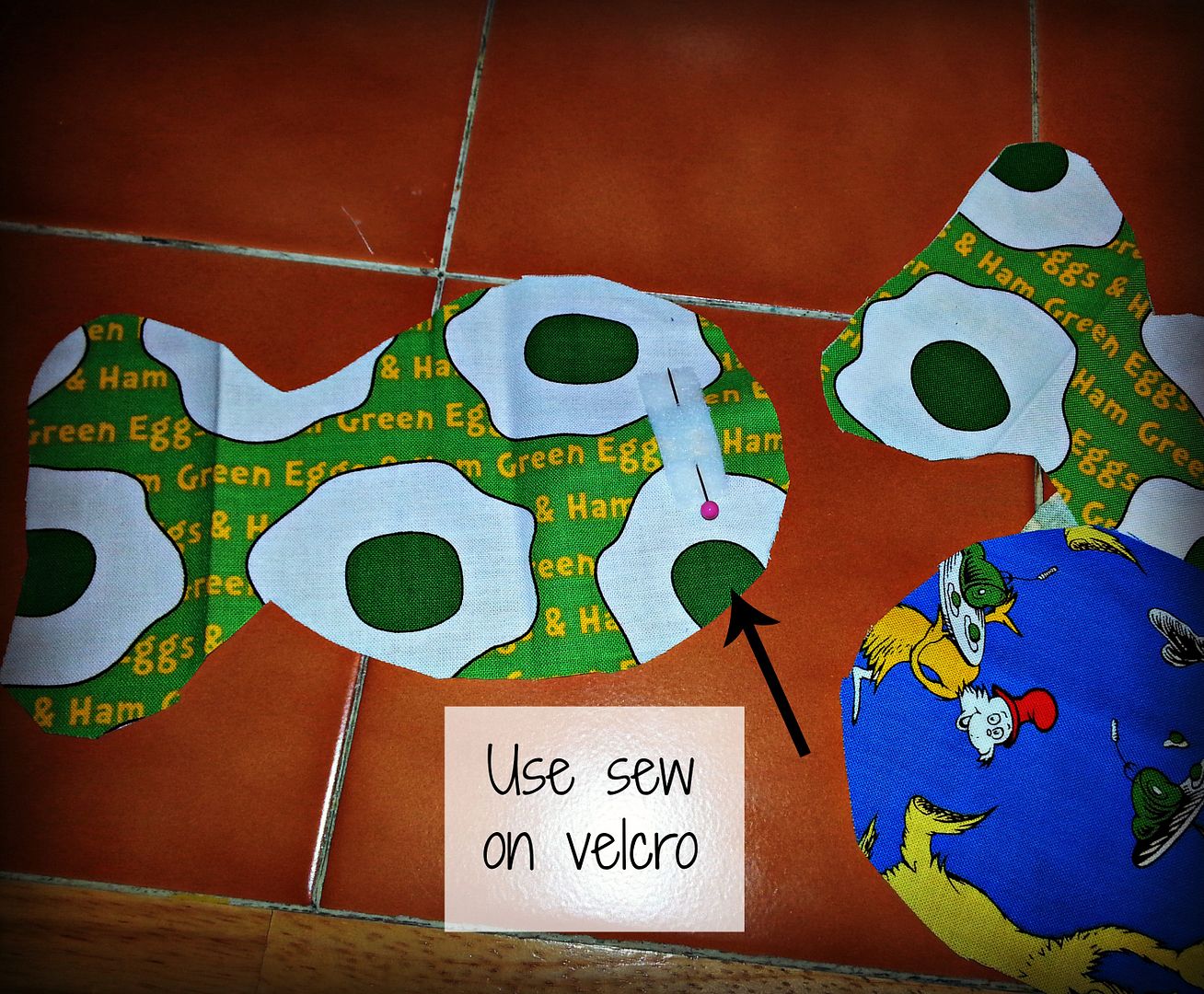 Take your fish and place them right sides together.
Sew around the outside, leaving an opening to push your stuffing through.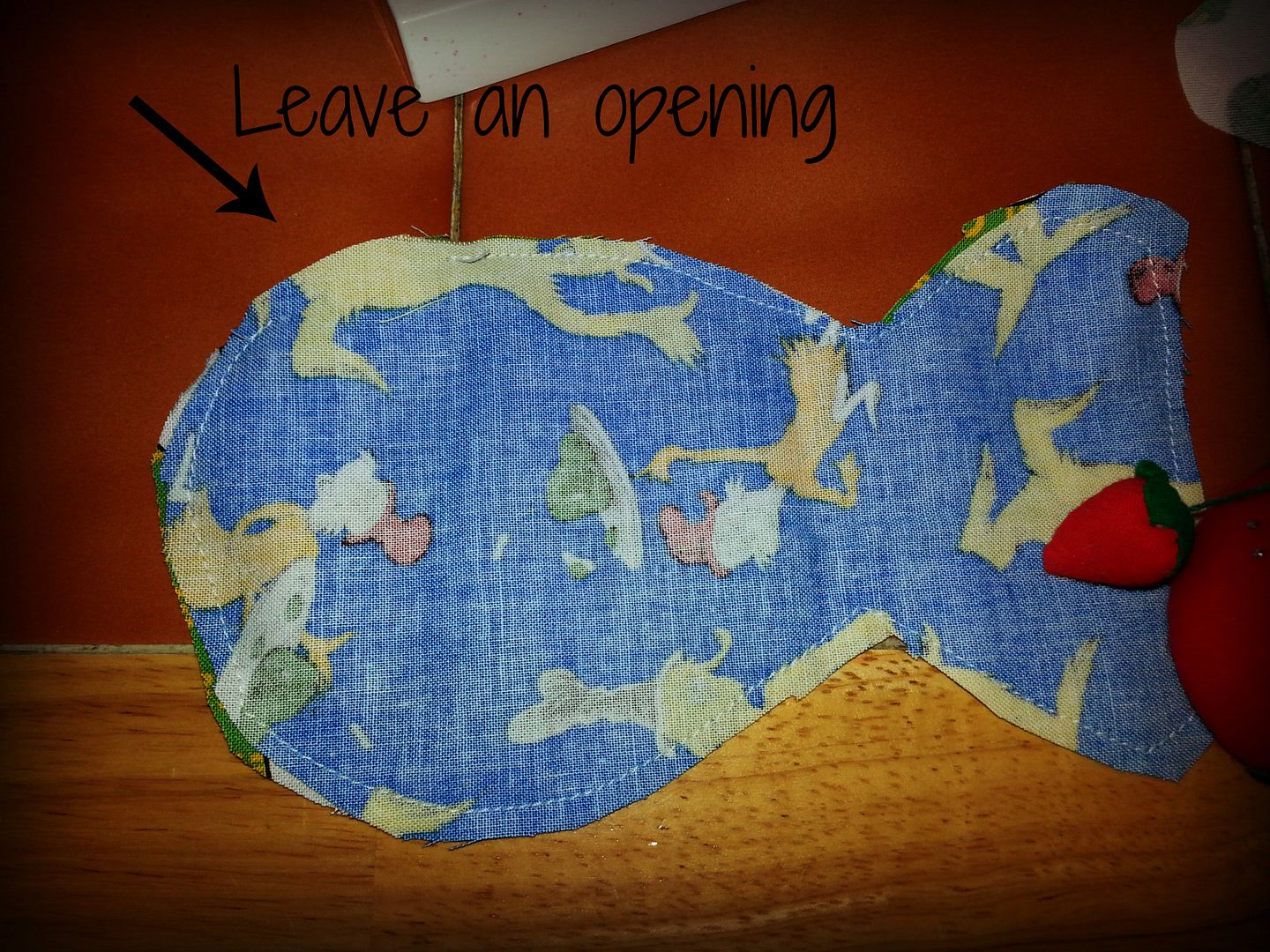 Once you make one fish, keep going till you have about 7. I used different fabric on each side. I wanted all the fish to be different, so that when my Sis is playing the game with him, she can ask him to find different colors, letters, etc.
Once all your fish are sewn, stuff them full. I hand sewed each of my fish closed.
To make my fishing rod, I used a wooden dowel. You can find these in a big pack at Wal-Mart for under $3. I hot glued my ribbon onto my dowel and then glued Velcro onto the end of my ribbon.
Super easy right? It makes for a fun birthday present. I still have fabric left over and plan to make some more as gifts this Christmas. The toddlers in my family are going to be living it up with Dr. Seuss this holiday season!
Thanks so much for having me today! It is always a pretty stellar time here on the Retreat. Have a fabulous day lovelies and come and visit me over at Blissful and Domestic!
XO Danielle
---
Thank you Danielle! What a great tutorial and project! You actually just helped me complete my Christmas shopping for my little nephew! He needs a little Go Fish Game!!! Thank you so much Danielle! 🙂
Danielle has so many wonderful and creative ideas. She has incredible projects, and she has shared some of them with us. Check out these other amazing and fun tutorials here at The Ribbon Retreat by Danielle…
Chevron Twirl Skirt
Ruffled Halloween Wreath
Ruffled Table Runner
Faux Roman Shades
Happy Fishing & Happy Creating!