Hi!! I'm Kaysi from Keeping it Simple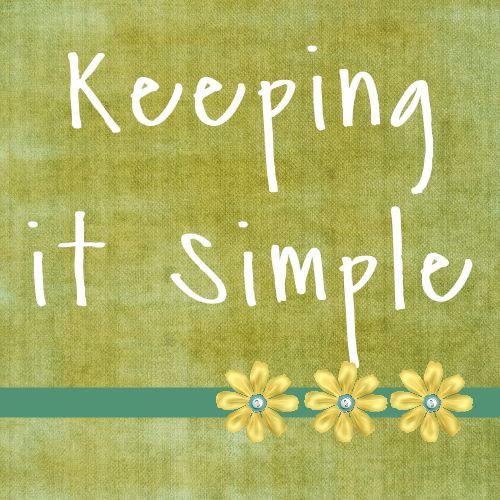 I'm so excited to be here today! I just love The Ribbon Retreat.
I especially love all of their amazing fabric!
Today I am going to show you how I made this Rag Pillowcase Dress!
I used Indian Summer by Zoe Pearn for Riley Blake, love it!!!
Pillowcase dresses are super easy to make, and super cute!! I put a little twist on this on by having several different fabrics in it, normally it's just two rectangles sewn together. Here are the measurements for the dress, according to age.
Length, add three inches for seam allowance:
6 month – 14.5″ long
12 months – 16.5″ long
18 months – 17.5″ long
2T – 18 .5″ long
3T – 19.5″ long
4T – 20.5″ long
5 – 21.5″ long
6 – 22.5″ long
Width, add one inch for seam:
6-18 months – 15″ wide
2T-4T – 16-20″ wide
5-6 – 21-24″ wide
This is how I made the dress:
1. I made it for my girl that is 16 months, so I used the 18 month measurements. I cut four strips (two times) that were 5″x16″ (there will be one strip more later).
2. I wanted the seam on the outside of the dress, so I put two strips together, wrong sides together. Then I sewed a 1 inch seam.
3. I continued to sew the strips together, putting wrong sides together.
4. I sewed the four strips together, two times.
5. For the last strip, I wanted to make it a ruffle. So I cut two strips that were 5″x40″
6. I hemmed the strip and then using my longest stitch setting, I sewed the top of the strip.
7. Then I pulled the bobbin thread and gathered the fabric to make a ruffle.
8. I pinned and sewed the ruffled onto the other strips.
9. Then I took the two sides and put them together right sides facing each other
and sewed the edges together.
Here is the dress, it's taking shape now!
Now for the top of the dress. You have to cut arm holes. Here are the measurements for that:
6 month – 2T – cut down 3″ from the top and in 1.5″ from the side
3T-4T – cut down 4″ from the top and in 2″ from the side
4 and 5 – cut down 5 or 6″ from the top and in 2″ from the side
6 – cut down 7 or 8″ from the top and in 2″ from the side
10. I folded the dress in half and then cut a backward J, 3″ down and 1.5″ from the side.
Here is what it looks like with the arm holes.
11. I ironed the sides to hem the edges.
12. Then I folded down the top about 1 1/2 inches for the ribbon. I sewed the bottom.
13. I added 1 yard of Solid Grosgrain Ribbon into each slit.
14. For the outside seams, I cut them every 1/2 inch.
And that's it! Super easy and super cute!!
Here is my little girl in her new dress!
And if you can believe it, it's even cuter after a wash!
The ends will fray and get ragged, which will give you the cute Rag Pillowcase Dress!
Stop by my blog sometime, I always love a new friend!!
---
Thank you Kaysi!
Isn't her little girl adorable!? I love this dress!
Head on over to Keeping it Simple to see more of Kaysi's awesome tutorials.
She has lots of stuff for kids, women, house decorating and so much more.
And if you love the line, Indian Summer, click on the link to see more of it's cute fabrics!
If you have great tutorials and a fun idea you would like to share on The Ribbon Retreat Blog,
please submit a project.
Have a great day! 🙂