Last year was the first time that I really got into giving teacher gifts! I know….major slacker! I even have two boys in school! Do you think it's too late? Heck no! It's never too late right? Let's start right now, with these fabulous and super creative ribbon and fabric decorated Jar Gifts with adorable Printable Tags! Sky from Creative Capital B is sharing her letter "J" Back to School project that is all about celebrating those incredible teachers that take such good care of our kiddos all year long! Who knew giving a jar a little makeover could be so absolutely fun and adorable! Enjoy!

So… hmm… J.
Jelly, jam, joker, jigsaw (my lousy coordination says I'm probably not going there), jolly (not so much Christmas yet), jester, jammies (I don't do so well at sewing clothes honestly)…like I say… hmm.
So, herein today I give you the obvious, popular answer: JARS!

Why are jars so popular these days? As I was putting this project together, I kinda wondered on that a bit. And I think it's because they are inherently attractive, just plain cute. They make giving anything a little more fun- instant creative packaging really. And, wow, pretty well everything at The Ribbon Retreat is great for making jar decor and jar gifts really perfect!

For these particular ones I'm sharing today, I created a few simple gift tags you can add to a jar, along with ribbon or fabric, and you're set! The tags are for generic, everyday types of gifts and can be found on one page HERE.

To be sure, there are a gazillion ways you could adorn a jar with all the fun stuff here at The Ribbon Retreat. I just kinda followed my fancy as I put these ones together!
For this teacher gift above, I just wrapped the ribbon around from top to bottom. Inside I used tissue paper as filler and added a few reward stamps from the Target Dollar Spot. I love this fun pom pom trim– it adds such a fun final touch! It alone would've been adorable too.

I absolutely fell in love with this neon jumbo dots ribbon– so stinkin' cute! This jar might just be my favorite. 😉 I wanted to put as much of it as possible on the jar but still do something different, so I just tied and staggered three simple bows. To trim the ends in a pennant-like shape, I folded and made one snip, like this:

For the next jar with ribbon, I added a wide neon chevron and used hot glue to secure just inside the rim and then wrap to the bottom and back:

This one honestly kind of rings of Halloween to me- several of them together for Halloween with tea lights inside would be cute cute! I like the unique dimension it seems to give the jar.

Next I tried to add some fabric to the jars- this glasses fabric is so fun! The size of my piece above to create a sort of "bubble skirt" for a small mouth jar is 17″ x 7.5″. Start by ironing the long side in slightly (above), then fold in half right side up and sew with a very loose stitch:

Pull your bottom thread to create a gather, then knot the thread ends and clip. I added to the jar like this, around the top:

In truth, I wasn't sure that this was right way to add this ruffle- it might have been cuter along the bottom or something? If you think that would be your preference, just cut a longer than 17″ section of fabric instead.
For the second jar, I sewed and ironed a simple ruffle, then added at the center:

So many really fun options, all done in so little time! Endless unique packaging in a jar for your next gift. 🙂
Again, if you'd like to add these same gift tags, find them
HERE
.
Enjoy and thanks again for having me here at The Ribbon Retreat!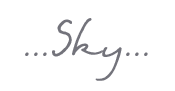 ---
Sky…thank you for sharing this awesome little project! My storage room is full of mason jars, and I happen to know this amazing place to get the best ribbon and fabric ever! You just made my life so much easier, and I can't wait to redeem myself with these super fun teacher gifts! I can't wait to see the smiles on my boy's faces when they get to hand over these little gifts to their super sweet teachers!
For more fun projects by Sky, make sure to visit her blog at Creative Capital B! If you are the mama of boys, you will love her fun filled blog! This lady has two adorable boys, and she will teach you how to have so much fun with yours! You will love it!
Here are a few of the projects Sky has shared with us that are creative and so much fun…

What is your favorite teacher gift to give?

Happy Creating & Happy Jar Tags and Gifts!